If you see no tickets created in your Freshdesk instance, please check whether you have any mandatory custom fields. If do, please turn this property off for them.
Mandatory custom fields can be found here: Admin -> Ticket fields
If there's still no traffic, please try the following steps:
1. Visit your Facebook Business Integrations settings https://www.facebook.com/settings?tab=business_tools
2. Remove OAPPS Comments for Freshdesk from your Facebook account. It approximately looks like this: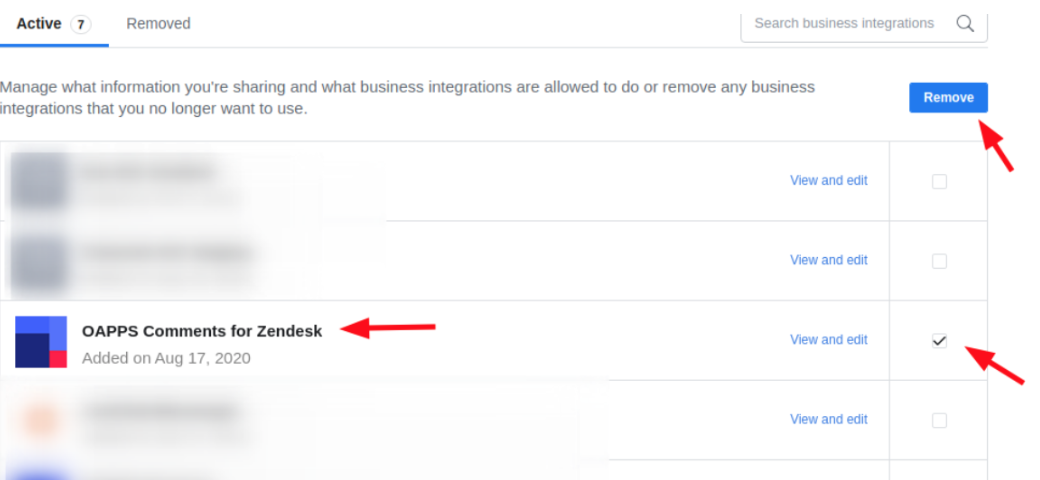 3. Make sure that 2FA is enabled for the user who connects the pages. It is necessary only if 2FA is also enabled on the businesses account.
4. Go to the settings of the current Instagramer Comments integration and connect the page again, granting all the requested permissions, then save.
Note: We also recommend to connect pages from the administrator of these Facebook pages.